Magic Marble Marbling Paint
Magic Marble paints are now in the U.S.! As the official distributor of Magic Marble Swirling Paint, we can offer direct online purchase of our marbling paint products.
Magic Marble is the only marbling paint that works with plain tap water. All you need is Magic Marble paint, a bucket, a stick for swirling the paint, and water.
Marbling color for immersion-marbling of wood, glass, plastic materials, paper, stoneware, terracotta, polystyrene foam...and more.
30 Colors with excellent shine and brilliance
1 oz bottles with dropper tip for easy and accurate work
9 metallic and 2 glitter colors available
short drying time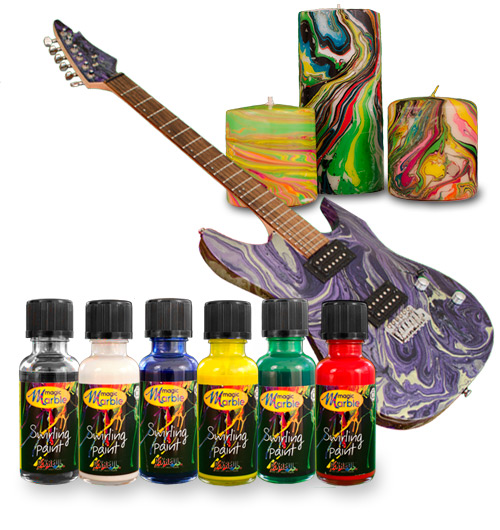 For project ideas and detailed instructions, please visit us on Facebook

and YouTube